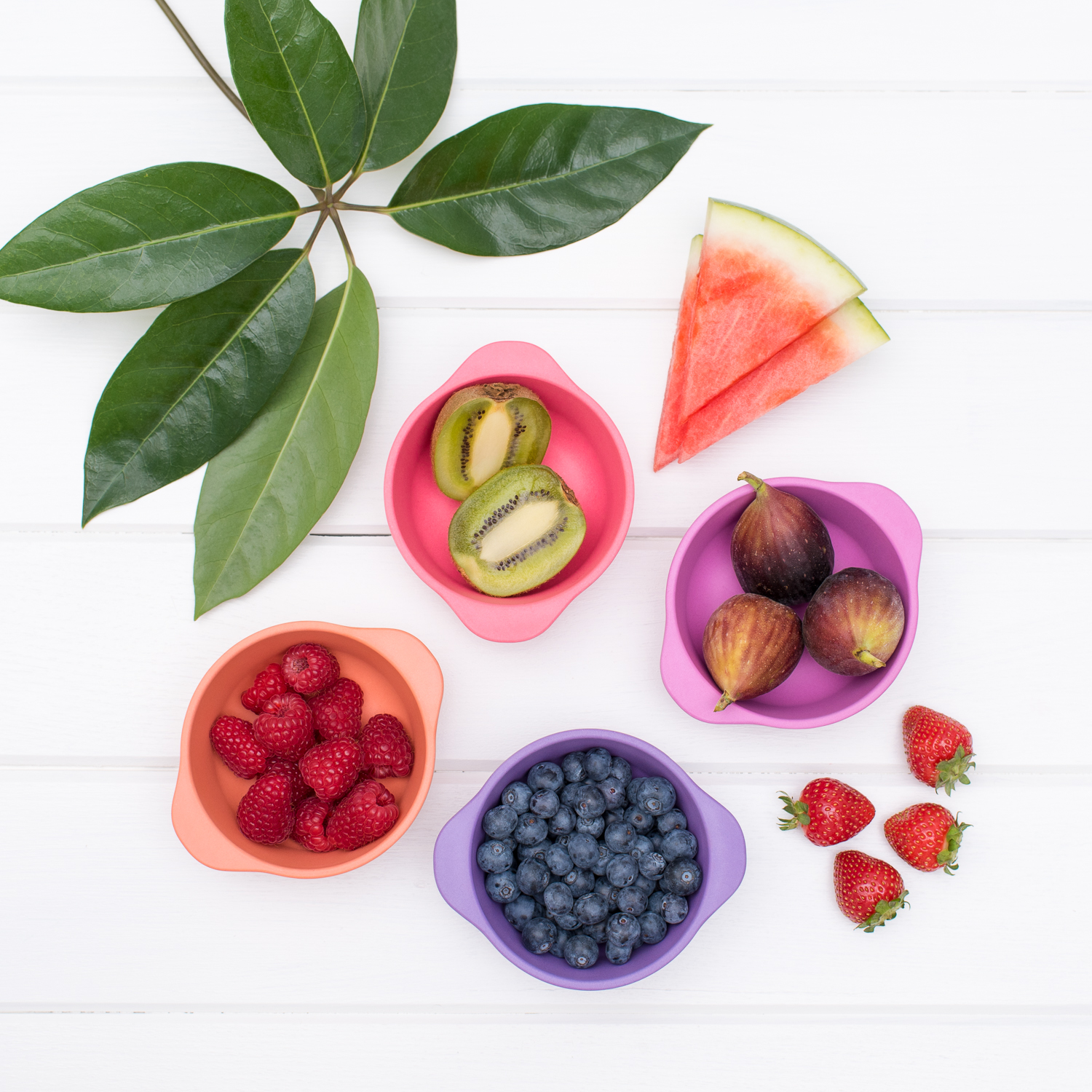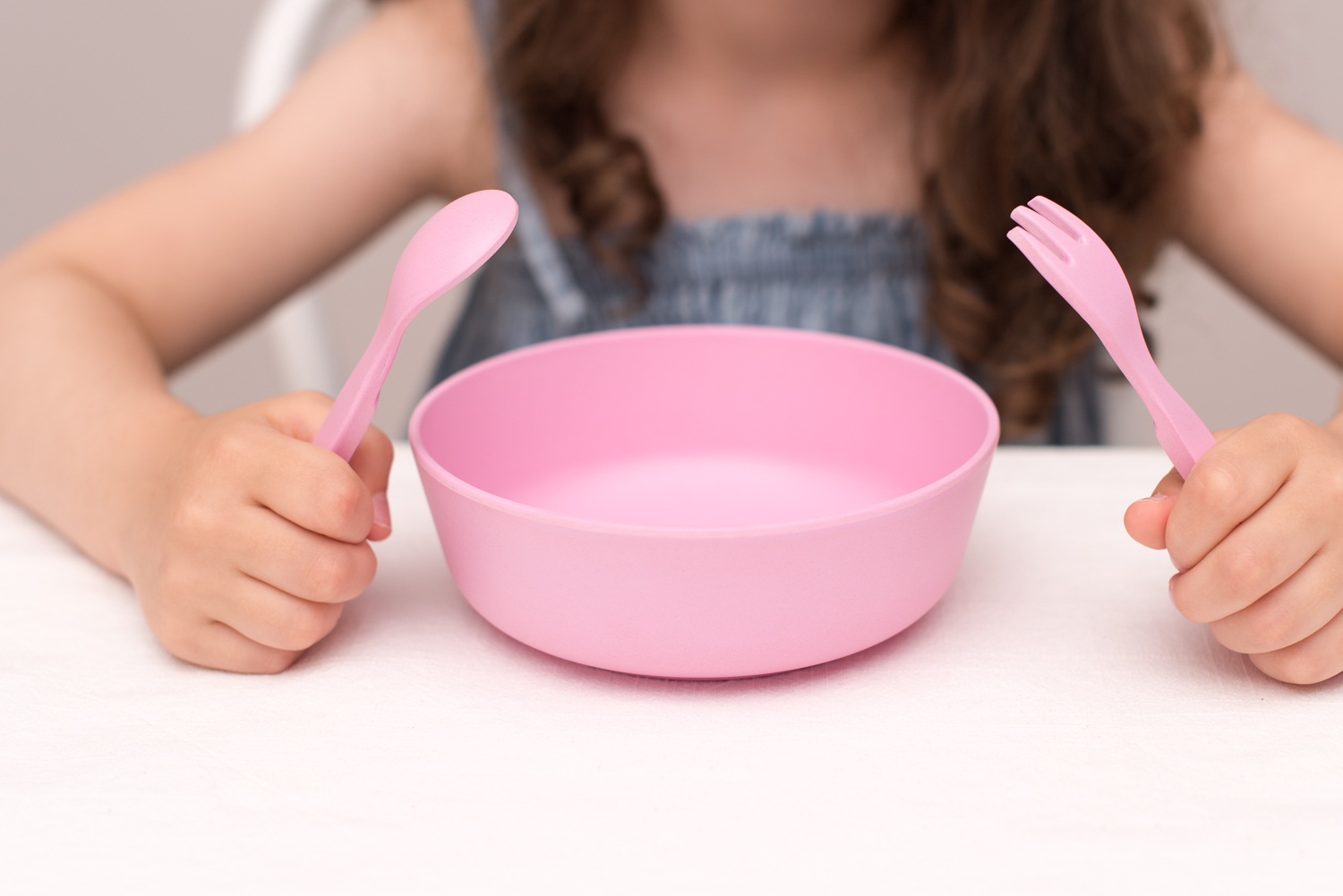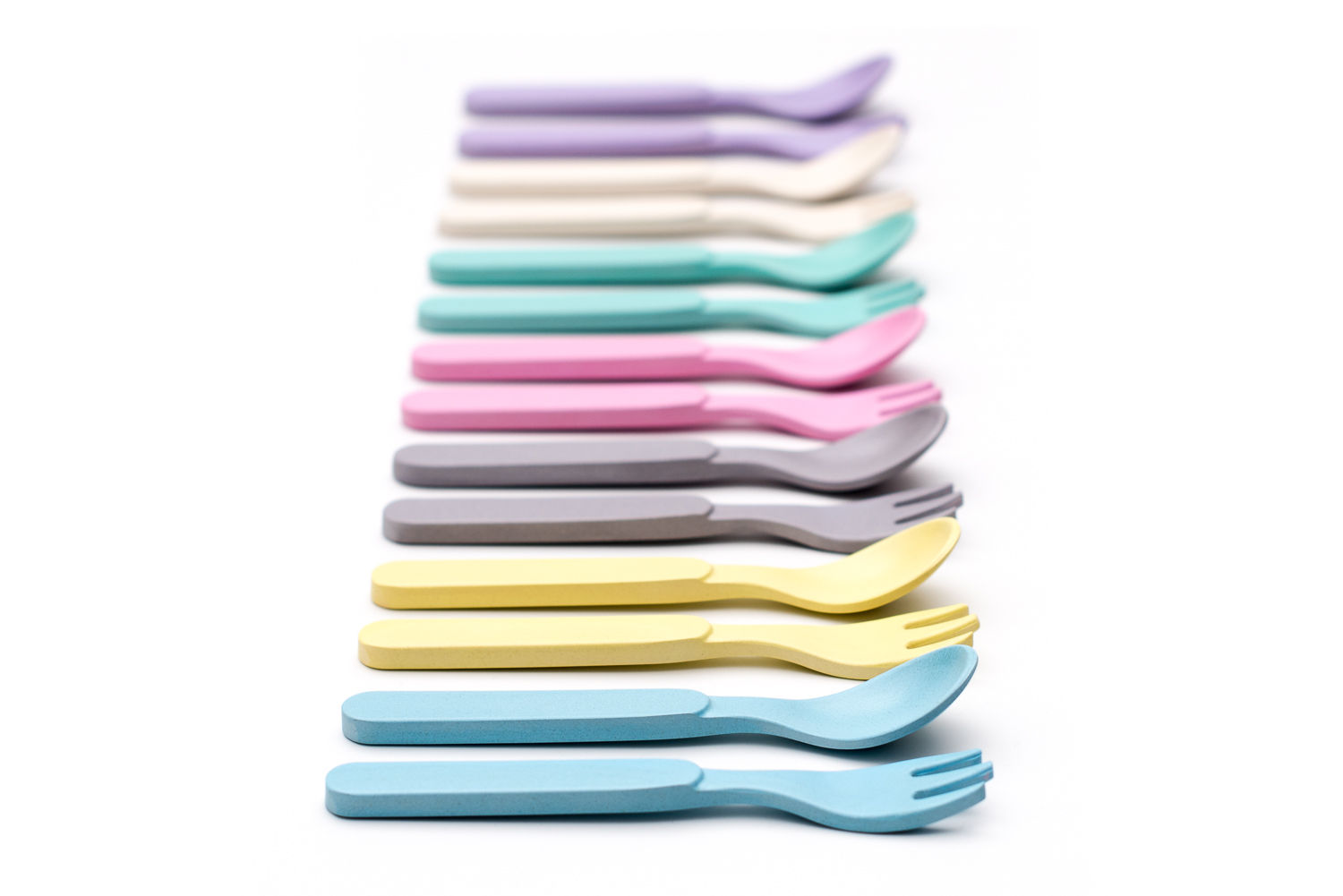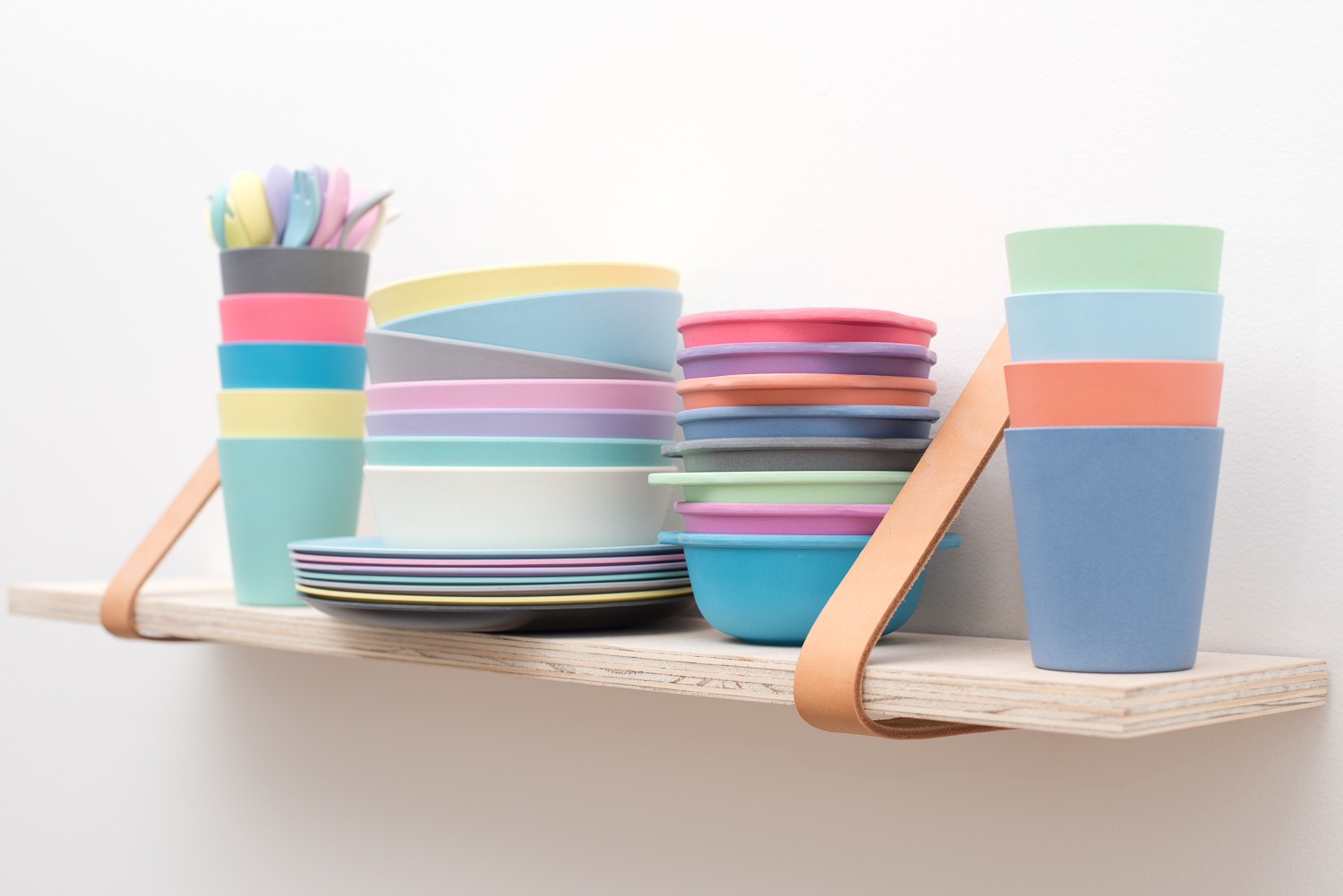 HOW THE HECK DO YOU MAKE DINNERWARE FROM BAMBOO?
Our bobo&boo dinnerware is made from bamboo fibres, with small amounts of other natural grains such as bran and cornstarch. These natural fibres are mixed with a food-grade binding resin and poured into a mould. They are pressed and baked under high temperature, then polished to make them smooth.
Because the bamboo fibres are a by-product of the bamboo industry, we're also turning scraps that would otherwise go to waste into something useful. Pretty rad, huh?
I'M JUST YOUR AVERAGE MUM, NOT A SCIENTIST. WHAT THE HECK IS A 'FOOD-GRADE BINDING RESIN?'
That's just fancy-schmancy talk for the tiny inclusion of a non-toxic, food safe melamine binder that is required to make our products dishwasher safe. It is mixed with the natural bamboo fibres to help extend the life of your bobo&boo dinnerware and keeps it in tip-top shape.
As much as we wish our bamboo products could be made of 100% organic elements, we also understand the value and importance of creating dishwasher-safe products in today's busy society. And we're not alone; despite what other brands may suggest, we have done extensive manufacturing research and are not aware of any bamboo dinnerware products currently on the market that are 100% melamine free. But we keep on searching…
We don't want to create any parentnoia (see what we did there? *wink*) and we assure you that all our products are 100% non-toxic, food safe and comply with all standards and regulations; but as we value honesty and transparency with our tribe, we just wanted to be upfront about that.
WHAT ABOUT THE COLOURS? ISN'T THAT STUFF TOXIC?
Our bobo&boo dinnerware is not coated or painted with anything, which means you needn't worry about flaking, peeling, or leaching of colour.
The vibrant colours come from a minute amount of food-safe mineral pigment that is added to the bamboo fibre and mixed into the product, rather than layered or coated on top. This process ensures that your bobo&boo products last longer and remain safe, regardless of age and use.
WHAT ABOUT ALL THE SCARY SCIENCEY-STUFF? ARE YOUR PRODUCTS FREE FROM OTHER NASTIES?
Sure are! All bobo&boo products are free from BPA, PVC, Phthalates, Lead, Cadmium, and Mercury *yippee!* That's why they are food safe and approved by the LFGB & FDA.
We also stringently test all our products for safety and quality, so you can feel confident when purchasing from us.
I LIKE TO SUPPORT ETHICAL BRANDS. WHERE IS BOBO&BOO MADE?
All of our items are lovingly designed in Australia and carefully made in China.
We work closely with factories that are focused on eco-friendly and non-toxic products, and we are always looking for ways to make our products more ethically responsible and accountable.
I HAVE A TODDLER WHO LIKES TO THROW THINGS (IT'S A PHASE, I PROMISE). HOW DURABLE IS BOBO&BOO DINNERWARE?
Unfortunately, nothing is completely indestructible. Except maybe Superman (and we're sure even he has his bad days…)
While bobo&boo has created durable, eco-friendly dinnerware that can withstand even the fiercest of toddler tantrums, we can't 100% guarantee that our bamboo products won't break when dropped or thrown (especially by a grumpy threenager who doesn't want to eat their vegetables).
The good news is that it won't shatter like glass or ceramics, but it may chip or crack if hurled against hard surfaces. We recommend you treat your bobo&boo goods like you treat your Little Boos: thoughtfully, patiently, and with lots of love.
I DON'T HAVE TIME TO WASH UP. ARE YOUR PRODUCTS DISHWASHER SAFE?
Absolutely! We know how busy you are, so we've ensured all of our products are completely dishwasher safe.
For longevity, we do recommend placing them on the top shelf of the dishwasher, where the water temperature is a little lower.
CAN I PUT THEM IN THE MICROWAVE?
As awesome as our products are, we haven't yet mastered the mighty microwave. To ensure your bobo&boo products stay in their beautiful original condition, we don't recommend microwaving them.
If microwaving is necessary, we recommend using a glass or ceramic product over plastic (even BPA free plastics) and then transferring the cooked items to a bobo&boo product.
WHY CHOOSE BAMBOO?
Bamboo is a natural, renewable resource that supports a healthier lifestyle (and the planet). As one of the fastest growing and most resilient plants in the world, it requires very little water and no fertiliser.
All bobo&boo bamboo dinnerware is made from bamboo industry by-products, meaning less impact on the environment. And because it's biodegradable, it won't end up in landfill *fistbump*.
Bamboo dinnerware allows you to make a healthier choice for your Little Boo now and keep the planet in good shape for their future.